Sardar Group is a pioneer in Iraq's automotive sector, with more than 50+ years of experience. The company's history dates back to the 1960s, when Al-Haj Hussein Al-Bebany, founder of the business, started trading vehicles in Kirkuk.
During the early 1980s the company's business shifted to auto-trading. Sardar Cars became an established name throughout Iraq after the company moved from Kirkuk to Baghdad in the 1990s and built the largest covered car showroom in the country.
In the early 2000s a desire to move from trading to providing customers with comprehensive automotive solutions led Sardar Group to leverage its existing operations and diversify its business activities to include trading, the leasing of vehicles, equipment and machinery, and the provision of aftersales service support.
Today, Sardar Group represents globally respected automotive brands and heavy construction equipment and machinery exemplified by the following brands: Toyota & Hino (in partnership with Sumitomo Corporation), Jaguar, Land Rover, Volvo Construction Equipment, Polaris, Doosan and TOTO. Sardar Group's global network spans Iraq, Japan, Jordan and the UAE. The company plans to expand its operations to other markets in 2020 and beyond.
Sardar Group represents globally respected automotive brands and heavy construction equipment and machinery exemplified by the following brands: Toyota & Hino (in partnership with Sumitomo Corporation), Jaguar, Land Rover, Volvo Construction Equipment, Polaris, Doosan and TOTO.
Toyota Iraq
The Toyota Motor Corporation appointed Toyota Iraq as the exclusive distributor of Toyota products in Iraq in March 2016. Toyota Iraq is a joint venture of Sardar Group and Sumitomo Corporation. Over 90% of its employees are drawn from the local population.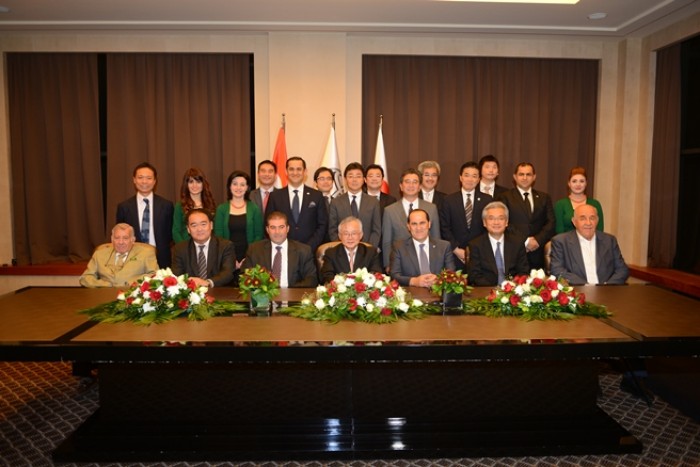 SAS Automotive Services – Authorized Toyota Dealer
SAS was established in 2013 and is the only Authorized Toyota Dealer to have a National Network of branches spanning from the North to South of Iraq in most major cities such as Baghdad, Basra, Erbil, Slemani and Duhok. In 2016 SAS was appointed as an authorized dealer by Toyota Iraq and has continued its objective of being the first choice by providing top-quality sales and aftersales services. Since 2013, SAS has serviced over 300,000 vehicles and its staff is composed of over 90% local Iraqi nationals.
Sardar Trading Agencies
Sardar Trading Agencies (STA) is a core company of Sardar Group, and has more than 50 years of experience in the automotive segment. STA signed an agreement with Jaguar Land Rover Ltd. in 2010. The company has developed a strong retailer network, with state-of-art facilities in Bagdad, Erbil, Slemani, and Duhok, with a vast workforce comprising mostly Iraqi nationals. STA strives for sustainable growth, and its aim is to be the leading company in the Iraqi market.
Jaguar Land Rover New Facility in Erbil
STA, an official importer of the Jaguar Land Rover, broke ground in October 2019 on the Jaguar Land Rover (JLR) facility, an investment project in Erbil. The new facility will have an area of 7,546m², with a buildup area of 17,420m² featuring a 26-car display showroom, a 20-bay service/detail workshop and a drive through reception area that offers in-lane service diagnostics. The estimated cost for this project is $7 million. This facility is expected to be operational by June 2021.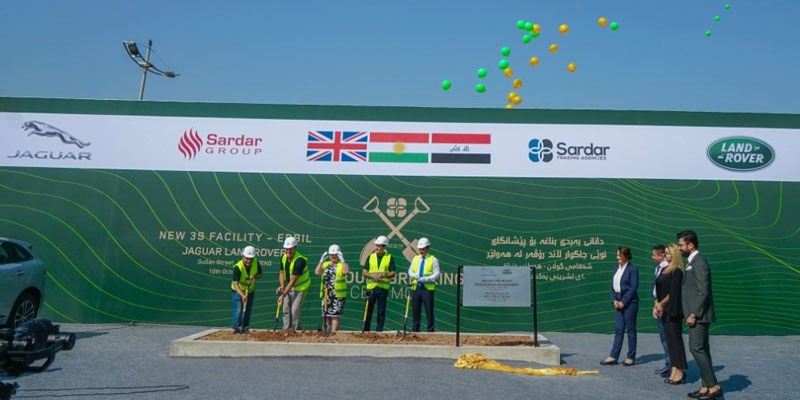 O MO TE NA SHI COMPLEX
Sardar Group's O Mo Te Na Shi ("Sincere Hospitality to All") complex will be one of the largest projects in Kirkuk and will include Toyota and HINO facilities, offering 400 employment opportunities to the people of the city.

TOTO
Al-Sardar Group opened TOTO showrooms in Baghdad in March 2018, and in Erbil in October 2019. TOTO, which was established in 1917, is a global leader in innovation and premier supplier of high-quality, hygienic, eco-friendly products designed to improve cleanliness and comfort. The aim of Sardar Group is to improve the sanitary standards in Iraq by introducing the most advanced Japanese technology and concepts. Toto also focuses on families and individuals who are aged, sick, handicapped, or pregnant, as well as helping women to live easier and healthier lives through our Washlet line of products.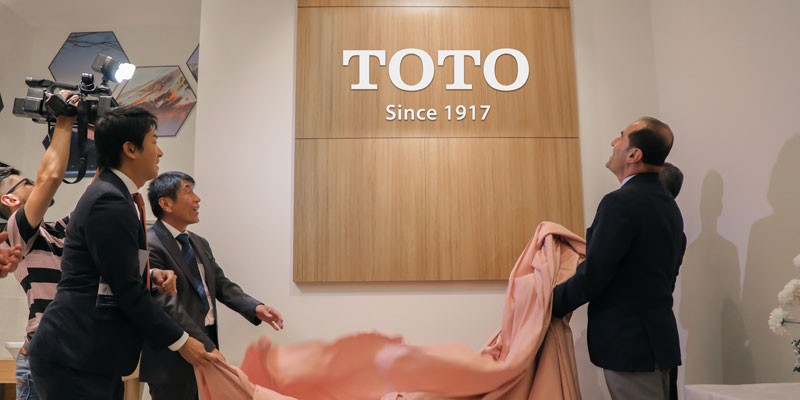 POLARIS
Be-Hawta is a core company of Sardar Group and has been the official distributor of Polaris products in Iraq since 2013. Be-Hawta/Polaris Iraq is headquartered in Erbil and has branches in Baghdad and Slemani. It primarily sells and maintains all-terrain vehicles such as the RZR, Ranger and Sportsman models, military vehicles (MRZR and Sportsman MV) and electric vehicles, including GEM and Goupil.
Sardar Group contributes to human capacity development by building its employees' skills through corporate business training.
Corporate Social Responsibility
Sakura Park
Sardar Group opened Sakura Park, which has an area of 10,000 m2, in Erbil in 2016. The group has planted over 800 Japanese Sakura Trees in Iraq since 2016.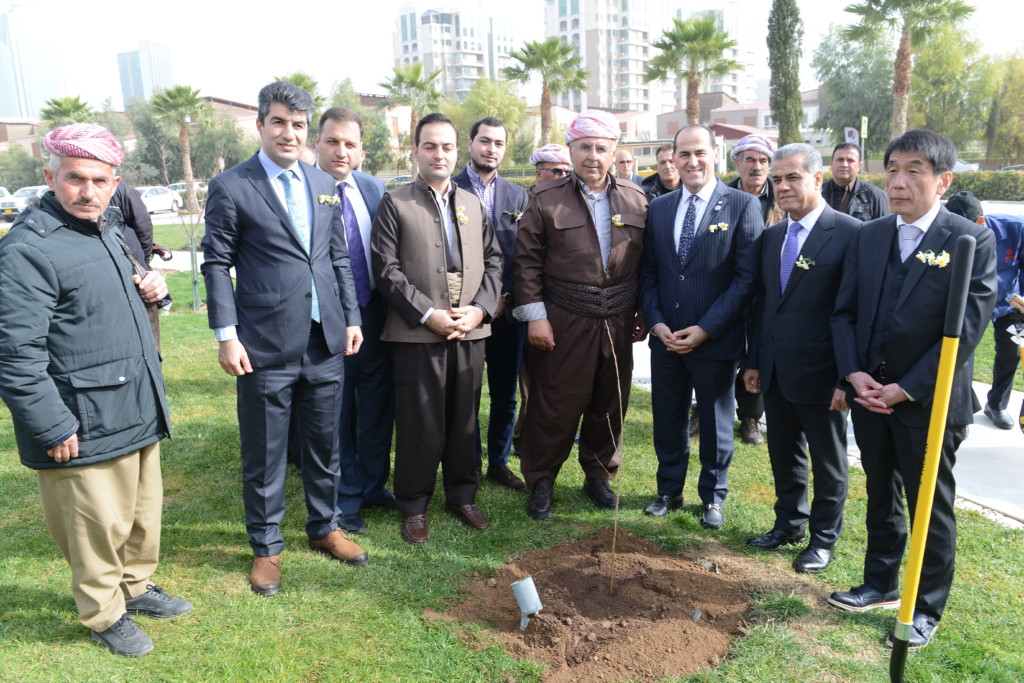 UNDP Internally Displaced Persons Training Program
In 2016, Toyota Iraq signed an agreement with UNDP to provide vocational training in vehicle mechanics and maintenance to hundreds of internally displaced persons.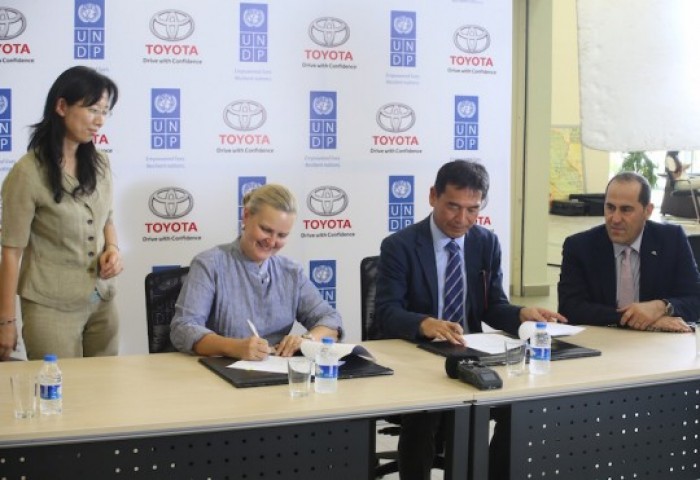 Toyota Dream Car Art Contest
The Dream Car Art Contest is held around the world on national, regional and global levels to encourage and inspire creativity in children. Since 2004, over 100 countries have participated in the Dream Car Art Contest, with over 6.2 million pictures entered by children up to 15 years of age.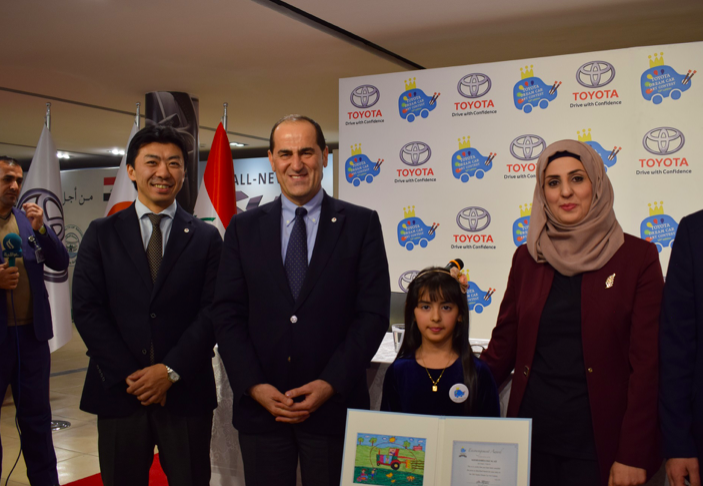 In 2018, 7-year-old Iraqi Mayar Faez's drawing, Farmer's Car for People with Physical Impairments, was chosen as one of winners of Toyota Iraq's National Dream Car Contest. Her artwork, as well as the other winners' artworks from other countries, was sent to Japan to enter the global contest. Faez's drawing was named the winner of the "Toyoda Akio Award" (given to only one child per year), as well as the "Enthusiasm Award". Faez was presented with her two awards at the Global Award Ceremony held in Japan in August 2018.
Mobile Medical Unit Project
Sardar Group participated alongside Sumitomo Corporation and the Iraqi Red Crescent Society to launch the Mobile Medical Unit Project in Iraq in 2018. The delivery of customized, heavy-duty 700 series Hino trucks will make it possible to provide basic medical care, pediatric care and regular pre-natal examinations at camps for internally displaced persons.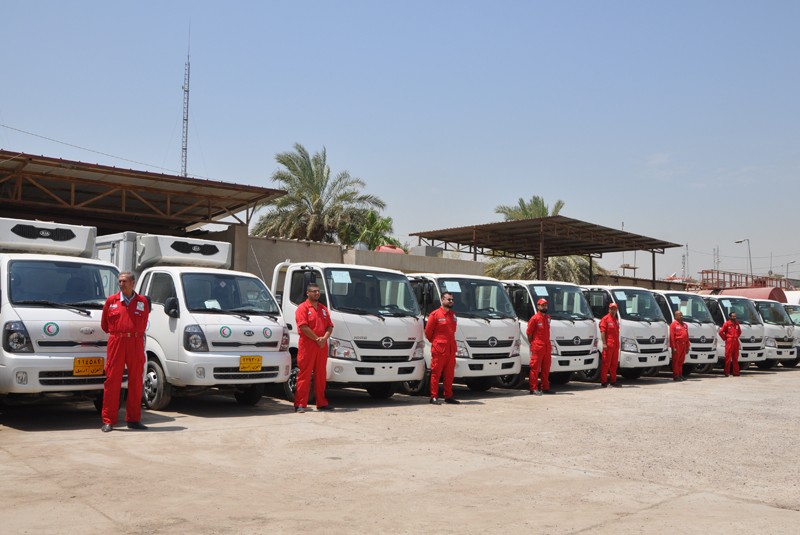 ---