Zinah Mohammed is a human rights lawyer. She holds an LLM Master of Law from the UK, and has experience in humanitarian policy and advocacy in Iraq, particularly around children's rights in the post-ISIS era.
Zinah is also the Advocacy and Campaigns Coordinator of Save the Children International where her main focus is serving Iraqi children who have suffered as a result of the ISIS conflict in Iraq.
She has over six years' experience in voluntary work, ranging from activism, emergency aid campaigning and youth inclusion, both locally and globally. Zinah is currently the Curator of the Global Shaper's Erbil hub for 2019-2020.
Let's Be Friends
Zinah founded the project "Let's Be Friends" which twins schools in Iraq and the UK to build bridges of peace, coexistence and cultural understanding among children, using art as a means of self-expression.
Her project emerged from her experience while studying for her masters in the UK. In the UK, people regularly told her that she didn't "look Iraqi", despite the fact that the she had lived all her life between Baghdad and Erbil. This made her realize that there was a lack of understanding about Iraq in the UK and she wanted to do something to change this.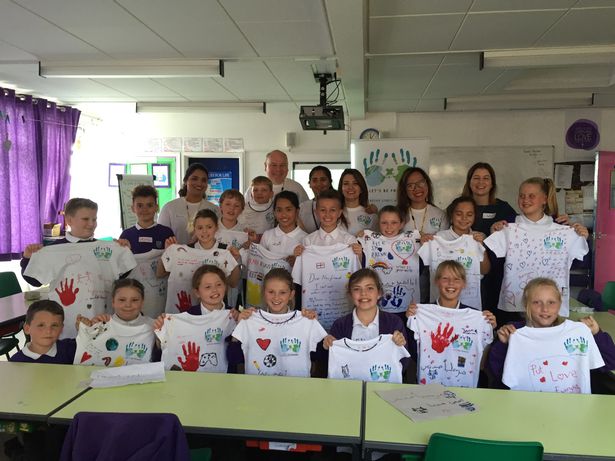 The project is part of Zinah's work with the Prince's Trust International Leadership program, where she is one of 54 international delegates chosen from a pool of 10,000 applicants globally. The delegates are chosen based on their potential to make positive changes in their communities.
Zinah shares with children her story about how war changed her life, but how, as someone who witnessed three wars before the age of 30, it never stopped her from dreaming big and achieving her ambitions.
The whole idea is to build a peaceful connection that children wouldn't usually have access to. It is just one way of teaching them how similar we all are and reminds us all of the value of dialogue and co-existence.

Zinah Mohammed, Founder, Let's Be Friends
Zinah believes that if we can educate people about the power of dialogue and tolerance then we can make a real difference in the world.
The Let's Be Friends project has attracted the attention of many schools in the UK, Netherlands and Norway, which seek to connect their pupils with children living in camps. The project has also been featured on the BBC.
---