Iman Ibrahim was born in Erbil in 1996. She is a 5th year medical student at the Hawler Medical University. She speaks Kurdish, Arabic, Turkish, and English. Iman was awarded a bronze medal at the International Environment Sustainability Project Olympiad in 2014 with her partner for their bomb detection system project when she was 17 years old.
Bomb detection system project
Iman's journey in science and technology began when she participated in the Iraqi National Project Olympiad under the theme of "Future Inventors Science Fair" when she was a 16-year-old high school student.
In 2014, a bomb exploded in front of the ministry of interior in Erbil. On that day, Iman and her project partner decided to develop a 100% locally made bomb detection system.
Their initial hopes of designing a new bomb detector were dashed when they were told the Kurdistan Region of Iraq didn't have labs capable of developing such sophisticated technology. Instead of giving up, they shifted their focus.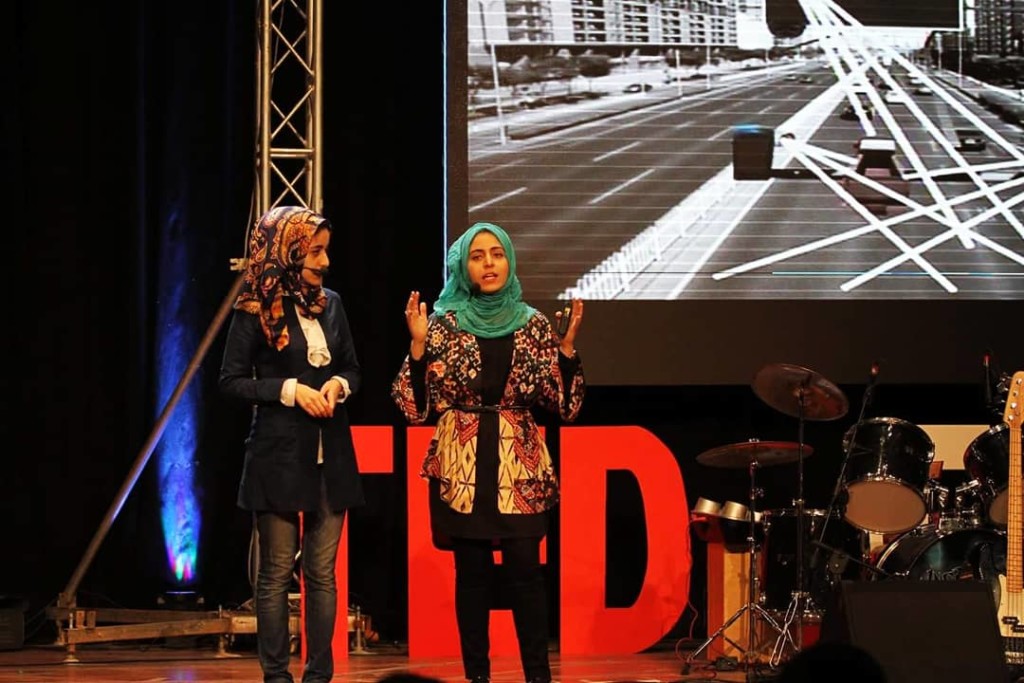 Iman and her project partner set up a model whereby two bomb detector devices are hidden in trash cans on the side of a road, and one is affixed to a street sign above. When cars slow down over a speed bump, they are scanned by all three devices. It was estimated that one system alone could process up to 64,000 cars a day.
The project won a golden medal at the National Science fair in 2014. They were invited to attend the International Environment Sustainability Project Olympiad; an international competition held in June 2014 at the Hague and were awarded a bronze medal.
At the science fair, twenty-one companies approached them about using their system. They refused all offers from companies, promising that they would offer it to their own government first, free of charge as their main purpose was to save people's lives. However, their innovative idea has not been implemented. They could not copyright their system and a month after news agencies published stories about the project, their idea was stolen by a foreign company.
Curator of Global Shapers' Erbil hub 2017-2018
Iman was selected as the curator of the Global Shaper's Erbil hub between 2017 and 2018. She expanded Erbil hub's projects and strengthened ties with a number of national and international organizations.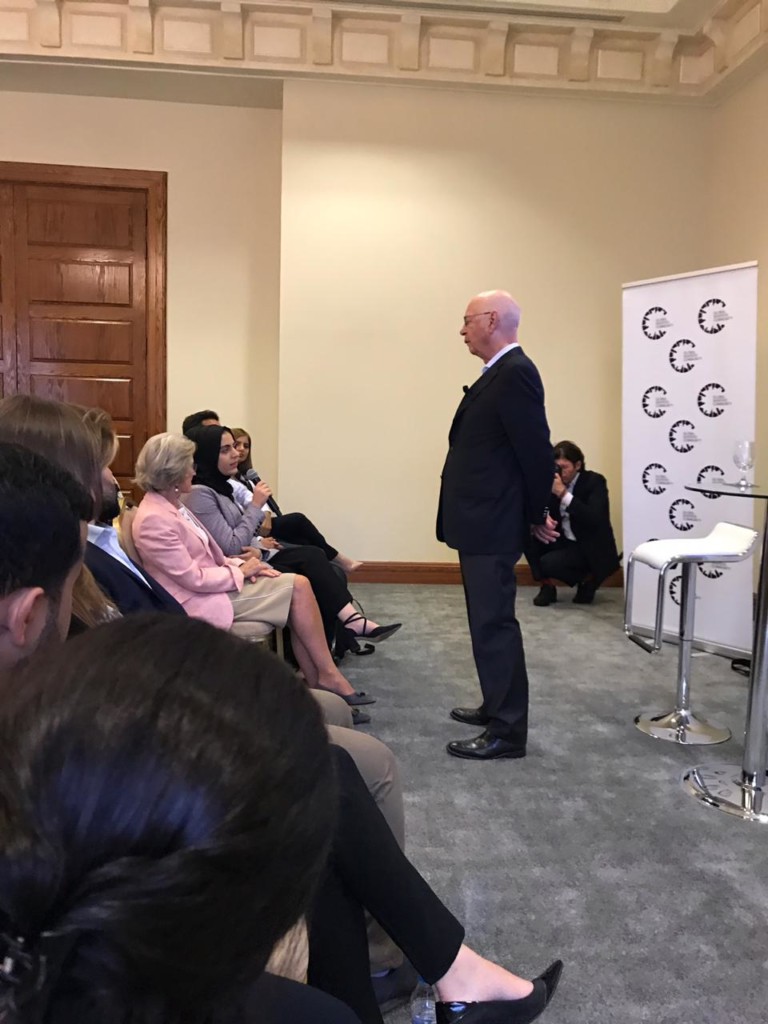 Under her leadership, Global Shapers – Erbil Hub was selected as one of the most active hubs among 371 others worldwide by the World Economic Forum (WEF) CEO Professor Klaus Schwab. Professor Schwab expressed his admiration and awarded a grant for Erbil hub's sustainable projects quoting "one of our most active hubs in a fractured part of the world". Then Prime Minister Nechirvan Barzani met with the Erbil Shapers in 2018 to praise their activities and hard work in the Kurdistan Region of Iraq.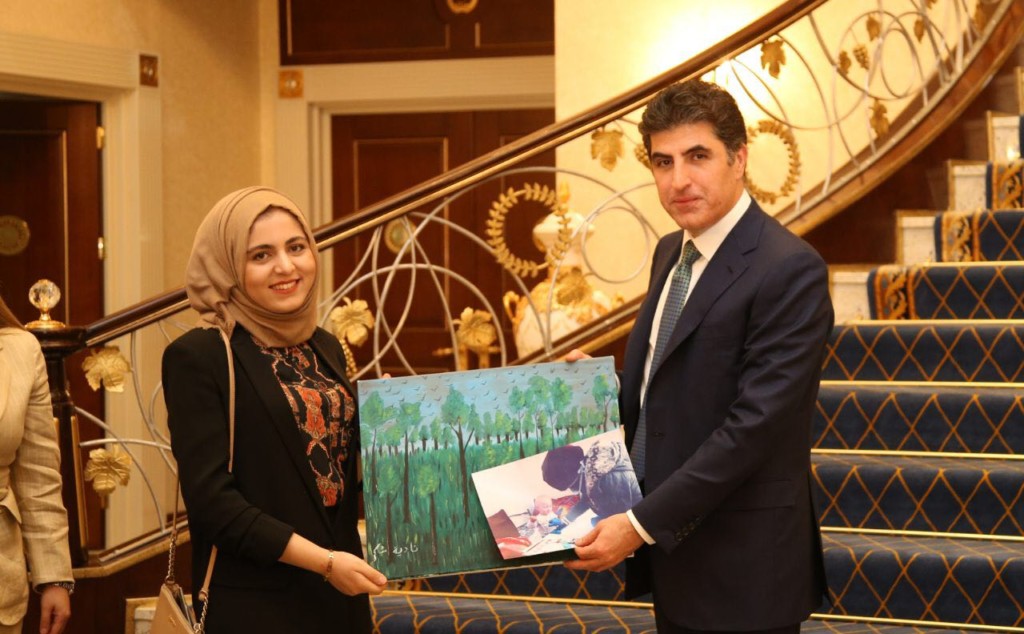 Creativity Beyond Curriculum
Iman is the Founder of the Creativity Beyond Curriculum (CBC) research and innovation platform. The platform works to provide educational resources and facilities to students and unemployed young people, and to encourage young girls to participate in STEM-related fields in Iraq. CBC brings investors into contact with young people with ideas. CBC provides hands on training programs aimed at developing young critical thinkers and creating a solid base for the R&D sector.
There are many challenges for an innovator. For example, young would-be innovators lack sophisticated enough lab equipment to develop their ideas into project prototypes. But I always believe that when enough young people are educated and are filled with adequate knowledge, they will urge their governments or the private sector to provide for their needs.

Iman Ibrahim
CBC targets two age groups: high school students and university students. CBC organizes training sessions aimed at upskilling, reskilling and critical thinking. By doing this, CBC gathers groups of youth in research and innovation, later providing them with facilities to innovate.
Iman's long term plan is to open a Research and Innovation Center in Kurdistan for local youth providing year-long training programs, supervision, and lab equipment. Following the training, innovators will showcase their projects, attract local and international investors, and build partnerships to further their ideas.
Speaker at a WEF event
Iman was invited to the WEF's Dead Sea Forum in April 2019 and was one of the youngest panelists to speak at the WEF event. She spoke at a panel discussion entitled "Shaking Up the Middle East". As the Founder of the CBC research and innovation platform, she gave a speech on the education system in Iraq and how CBC seeks to introduce ways to help people upskill and reskill, improve their critical thinking, and gain access to innovative learning methods.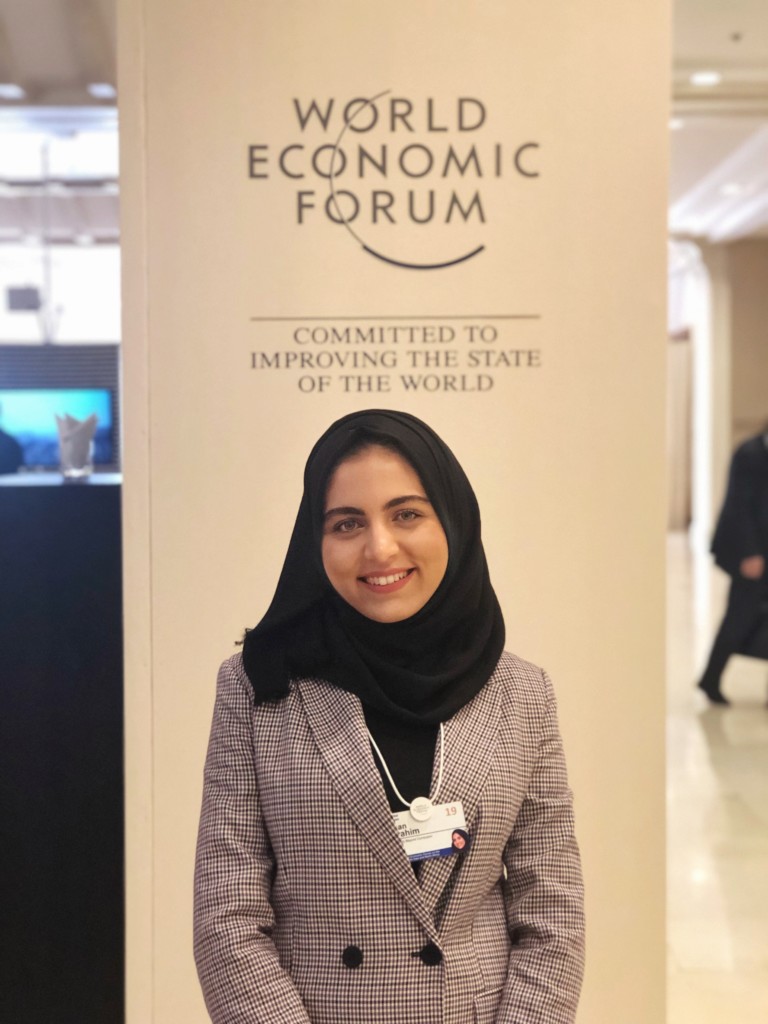 Future Vision
Iman seeks to become a successful physician to provide support to patients in need. Alongside this, she aims to continue to help empowering young people to innovate and wants to open a Research and Innovation Center dedicated to youth that provides them with access to sophisticated technology. Iman says "This center was a dream for me to visit when I was 16, if I could not have one, why not create one for the next generation?"
---