Digital technologies play an important part in the everyday life of youth in the Kurdistan Region of Iraq (KRI). The purpose of this survey is to present findings regarding use of digital technologies among younger generations.
Mobile Activity
We asked survey participants about how they get online. While they use a range of digital devices, they mostly use smartphones and laptops to connect.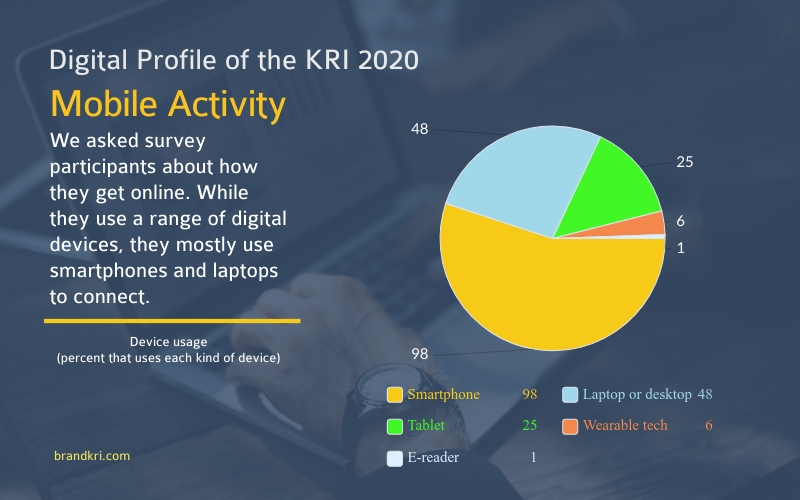 Social Media
The youth in the KRI is highly engaged in social networking, video-sharing and messaging applications. When asked which they use most often, 94% said Instagram.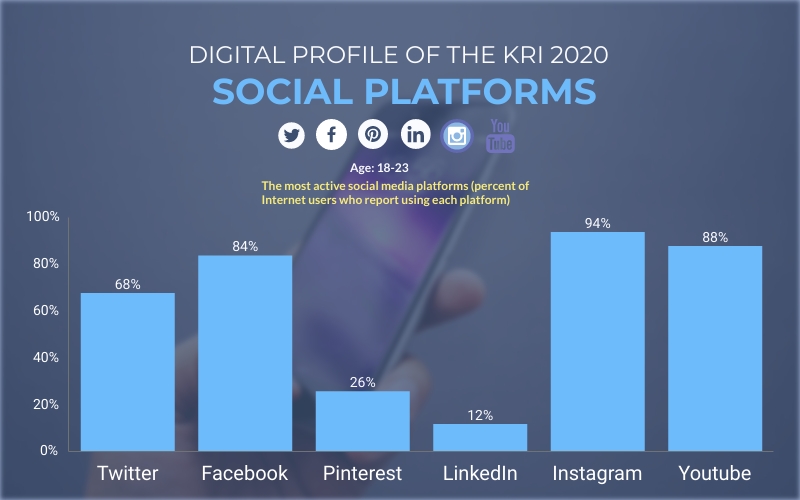 Using social media or messaging service: 99%
Actively engaged with social media: 91%
Time spent (average amount of time spent per day using social media)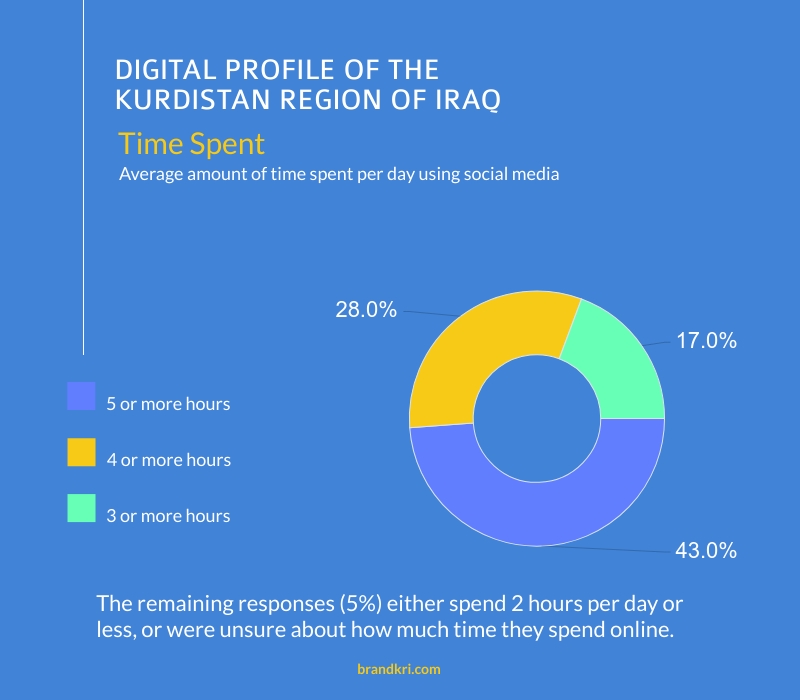 The Content
Youth in the KRI goes online for entertainment (video streaming or playing games, for example), socializing with others, searching for information about hobbies and interests, and news.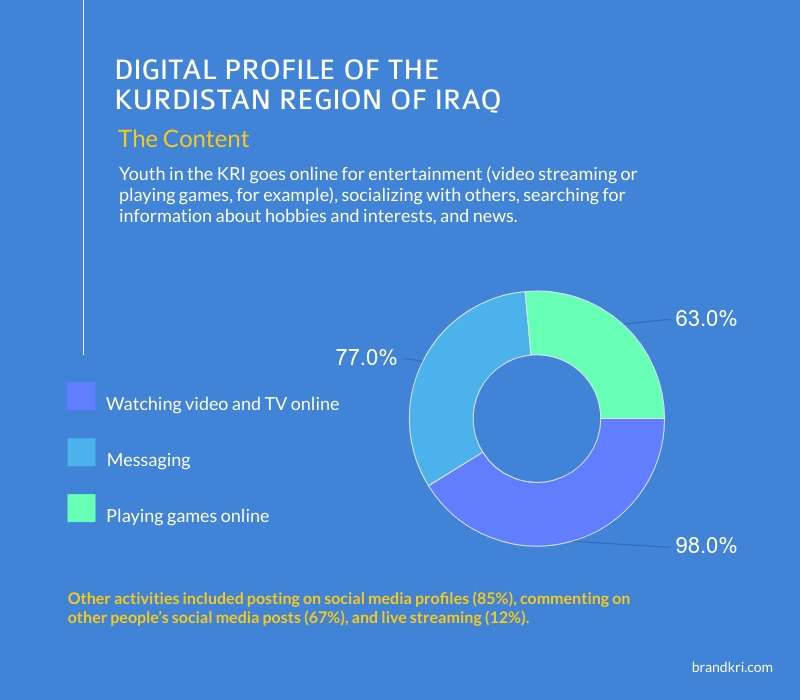 Other activities included posting on social media profiles (85%), commenting on other people's social media posts (67%), and live streaming (12%).
Affinity with digital technologies
We also asked participants about their level of affinity with digital technology.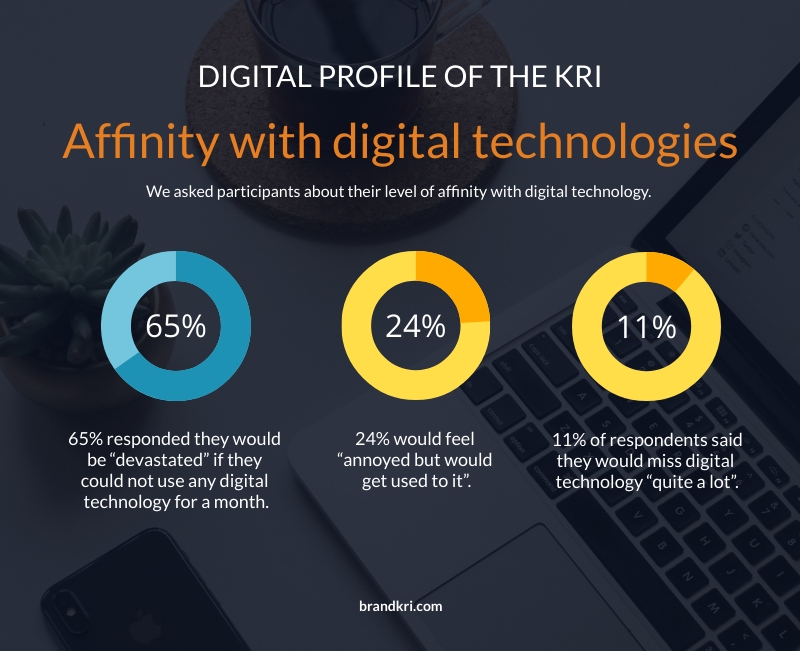 ---
About the research
Data for this study was collected through a face-to-face and phone survey conducted in the first quarter of the 2020. A total of 280 young people from the KRI, aged between 18 and 23, completed the three-minute questionnaire.
---