Macair Flight Support's CEO Dori Abouzeid is a commercial pilot with over 15,000 hours of experience flying everything from small aircraft to Boeing jets, as well as being an FAA-licensed airframe and power plant technician, who aims to apply his personal exposure to the global aviation business into innovating the private aircraft industry in the Kurdistan Region of Iraq (KRI).
How would you summarize the company's overall performance in recent years?
We have experienced slow but steady growth despite the geopolitical and economic challenges facing the whole region. We continue to build on our core values of high ethics and standards, which has allowed us to offer Erbil International Airport the best possible aircraft handling services.
What were the main contributors to the company's performance?
Our team. We are proud to employ the very best, and we provide training and build synergy until the whole team operates as one. We feel that with our team we will continue our growth well into the future. The motto that we live by is a quote from Aristotle: "We are what we repeatedly do. Excellence, then, is not an act, but a habit."
We continue to build on our core values of high ethics and standards, which has allowed us to offer Erbil International Airport the best possible aircraft handling services.

Dori Abouzeid, CEO, Macair Flight Support
What role is the company playing during the Covid-19 pandemic?
We implemented rules and made major changes to our daily service provision well before the international regulations took place. We started sanitizing luggage, aircraft, offices, and vehicles, and immediately imported personal protective equipment for our staff well before other international operators.
How would you assess the future of the private aviation industry in the KRI?
The adage that 'time is money' still holds true. We had to educate the public on the use of private jets in the 90s in the US. We feel that the Middle East region still believes that private and general aviation is for the rich and famous. But this is not always true. Middle managers and corporations can use aviation to save time and money, while also providing the quality of life that comes from being able to travel from Erbil to Dubai or Istanbul and still be home in time for dinner. We see awareness of the benefits of private air travel in the KRI growing slowly but steadily.
---
Macair Flight Support
Macair Flight Support is a diversified corporate aviation services company specializing in FBO services, worldwide aircraft charters, sales, management, and acquisitions.
As the only VIP aircraft flight support provider in the Kurdistan Region of Iraq, Macair Flight Support delivers unrivalled aviation assistance.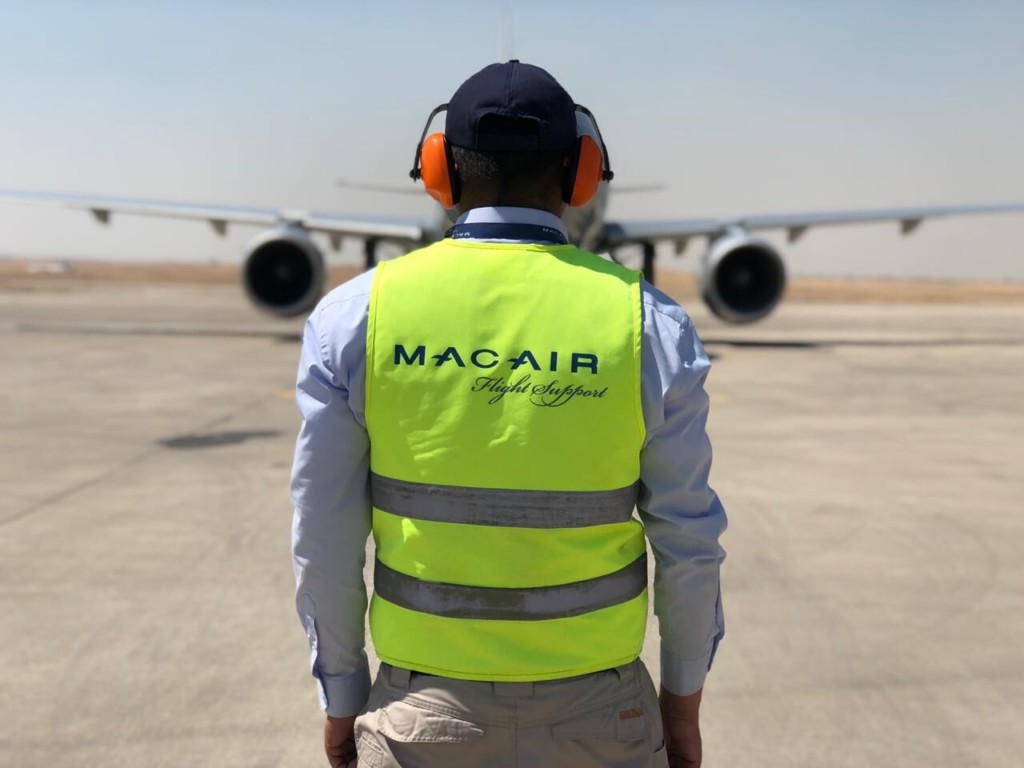 Owning a corporate aircraft represents a significant capital investment that requires careful and expertly choreographed management. Macair Flight Support conducts on-demand air charter services worldwide.
Aircraft Charters and Medevac
Macair Flight Support offers worldwide aircraft charters and brokerages with the highest standards of excellence. Whether a light, mid-size, large-cabin jet or turboprop, the company delivers the right airplane and the right service.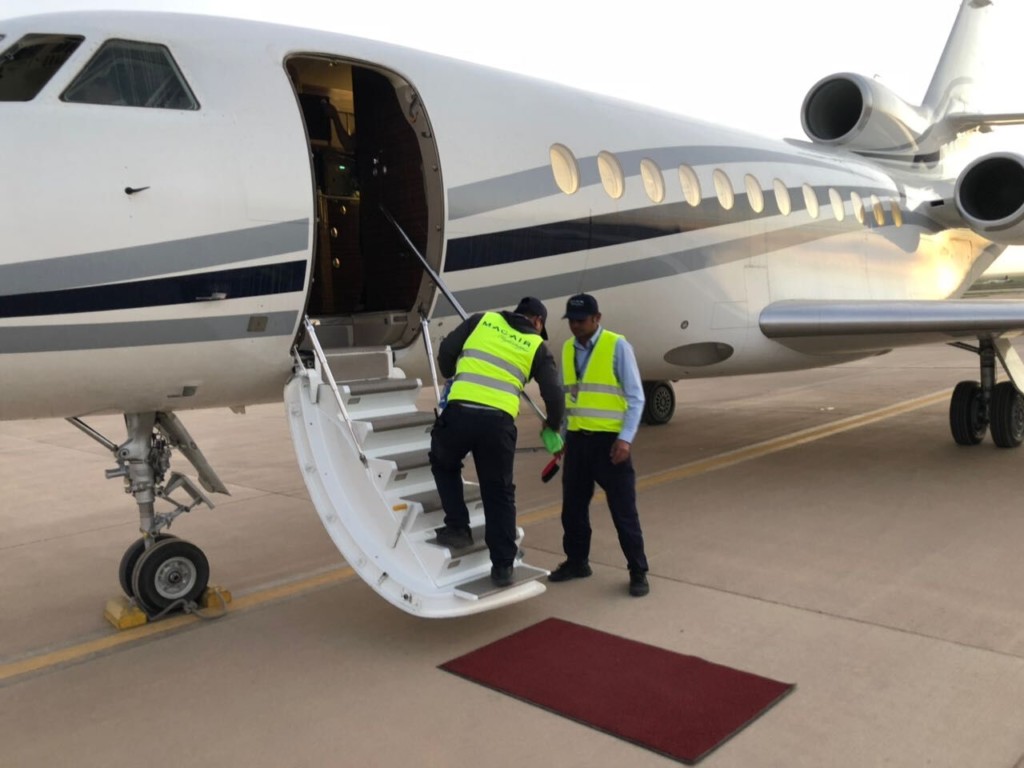 Macair Flight Support offers full aircraft brokerage, acquisition, and disposition services to aircraft owners and other entities interested in buying new or selling existing aircraft. The company is an industry leader with years of experience and have long-standing relationships with all types of aviation professionals, including aircraft owners, brokers, buyers, and sellers.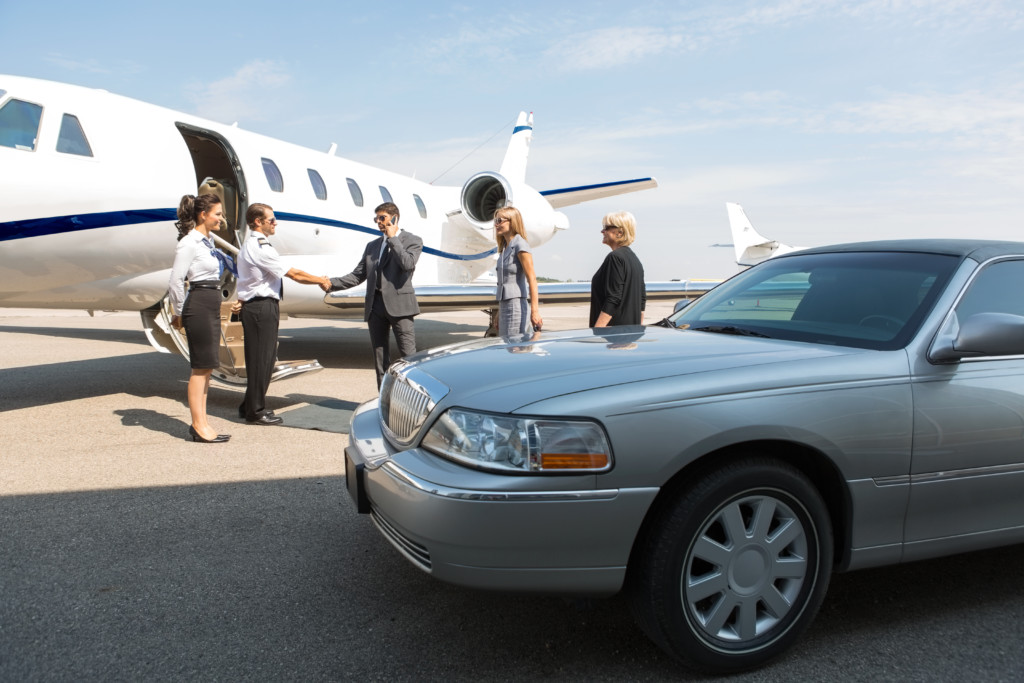 From in-flight amenities to on-ground accommodations, Macair's attentive and multilingual staff can procure even the most niche requests.
Macair Flight Support offers aircraft cleaning and detailing of interiors, exteriors, lavatories, and washing services to Erbil International Airport.
---