World-Class International Education
The International School of Choueifat – Erbil (ISC-Erbil) is a member of the global SABIS® Network of schools, which operates in 20 countries on five continents and educates over 70,000 students. Since 1886, schools in the SABIS® Network have delivered a high-quality education that prepares students for success by giving them a strong foundation of knowledge, real-life skills and experience, and the ability to engage as independent, lifelong learners.
ISC-Erbil first opened its doors in 2006, bringing the SABIS® approach to education, known as the SABIS® Educational System, to the Kurdistan Region of Iraq (KRI) for the very first time.
SABIS® Educational System is an international academic program that has been developed and refined over a 130-year period. Based on a well-structured curriculum, frequent testing to make sure that students are actually learning, effective teaching methods, and continuous follow-up and support, the SABIS® Educational System has proven its success, time and again, in helping all students achieve success.
The results speak for themselves. The chart below shows ISC-Erbil students' 2018 results on British-based IGCSEs and American-based AP® exams as compared to the global average.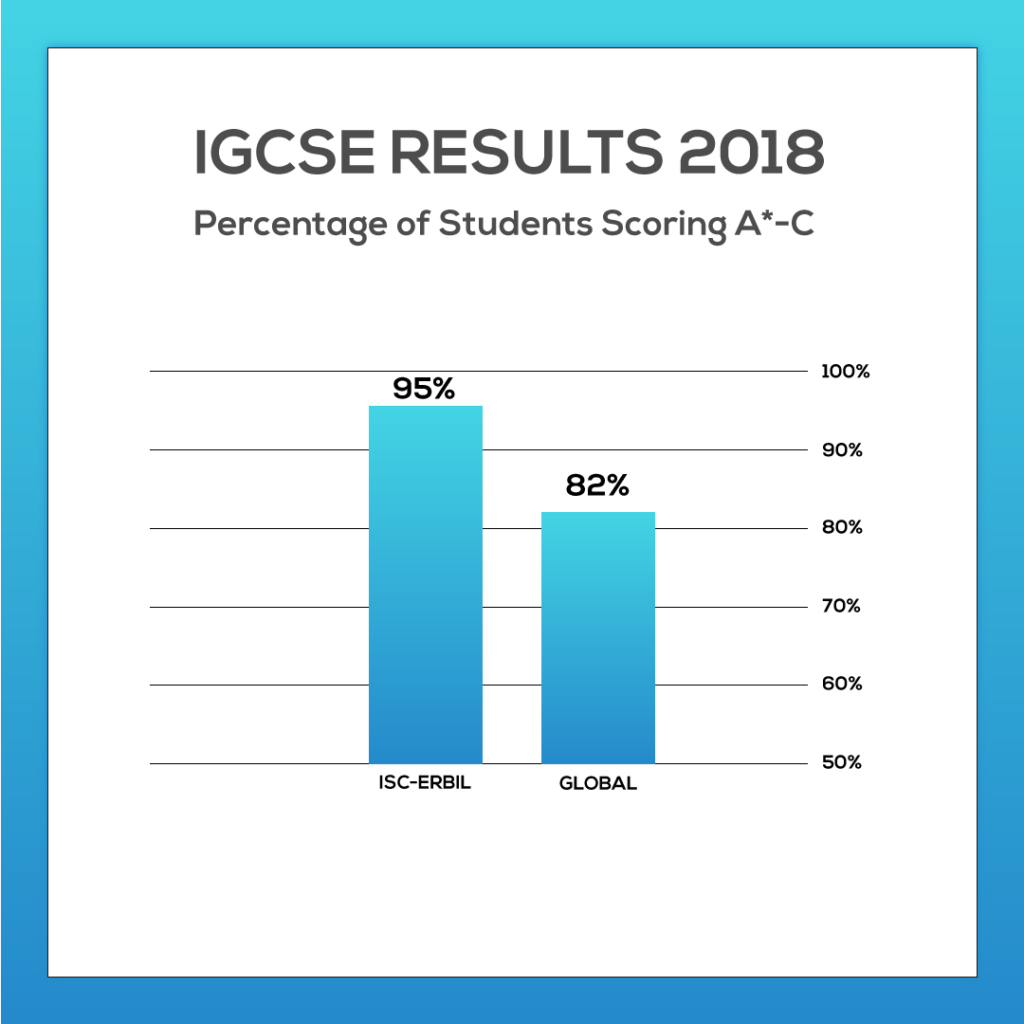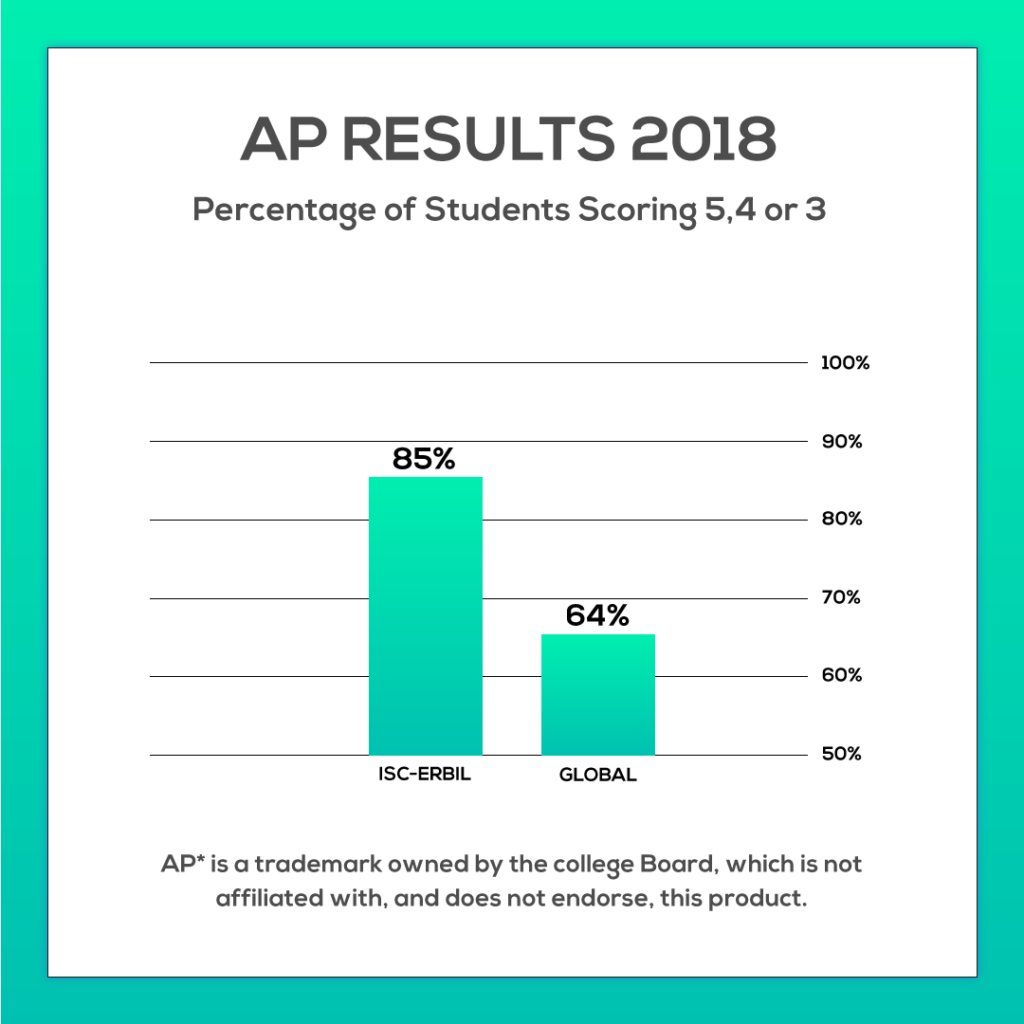 Path to University
The ISC-Erbil students have a solid track record of acceptances to the world's most prestigious universities, including the University of Edinburg and King's College London in the UK; Ivy League universities, including Harvard University and Stanford University, in the US; in addition to leading universities in Australia, Canada, and the Netherlands. Additionally, 75 ISC-Erbil graduates have gained acceptance to Hewler Medical University since 2013. They are currently majoring in general medicine, dentistry and pharmacy.
Cutting-Edge Technology
The minute students enter the ISC-Erbil campus, they are stepping into a well-structured, high-quality educational system. Using modern, up-to-date information technology, every aspect of students' school life is taken into consideration to promote learning and ensure academic success. From e-books, to modern interactive whiteboards used in the classrooms, software that allows teachers and school administrators instant access to important academic data, and the SABIS® Digital Platform which provides students and parents access to details about their school performance, modern information technology infiltrates every aspect of school life to help students succeed and reach their full potential.
Campus
The ISC-Erbil is housed on a new, state-of-the-art campus. The school offers modern classrooms, laboratories for the sciences and IT, a library, and accommodation for international staff members. ISC-Erbil also boasts outstanding sports facilities, including a semi-Olympic pool, kids' swimming pool, KG mini gym and a state-of-the-art stadium, offering students of all ages countless opportunities to enjoy a wide range of sports. There is also a large performance hall that welcomes students and parents for school performances and plays.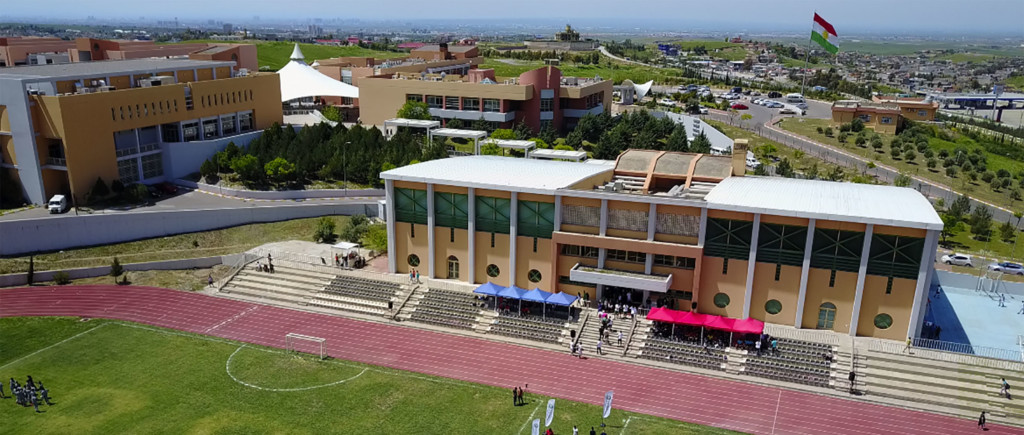 Student Life
Beyond academics, ISC-Erbil encourages students to lead an active and enriching student life, through the SABIS Student Life Organization (SLO). By joining the SLO, students make a difference in their school, improve their academic performance, participate in activities they enjoy and excel in, and create a school atmosphere conducive to learning. The eight departments: Academics, Discipline, Management, Sports & Health, Activities, Outreach, Social Responsibility, and Lower School ensure that every student can find a way to get involved.
The SLO also offers countless opportunities for students to engage in meaningful, community-based projects that help them develop a strong sense of compassion and community conscientiousness. They learn the importance of giving back and believe in their ability to make a difference in the world.
Extra-Curricular Activities
ISC-Erbil offers students a wide range of extra-curricular activities that allow students to develop talents, interests, hobbies, and skills. Extra-curricular activities on offer include robotics, sports, music, drama, and dance.
---