The Kurdistan Regional Government is building a museum that will define Kurdistan's identity and project its future.
Kurdistan Museum is a fascinating project that will shine a light on Kurdistan's past, present, and future. Designed by world-renowned architect Daniel Libeskind, the 150,000-square-foot museum will be located in the ancient citadel of Erbil.
The design had to navigate between two extreme emotions: sadness and tragedy, through the weight of history, and of joy and hope, as the nation looks to the future.

Daniel Libeskind
The complex will feature exhibition spaces, a lecture theatre, state-of-the-art multimedia educational resources, an extensive digital archive of Kurdish historical assets, as well as a community center and outdoor spaces for public use.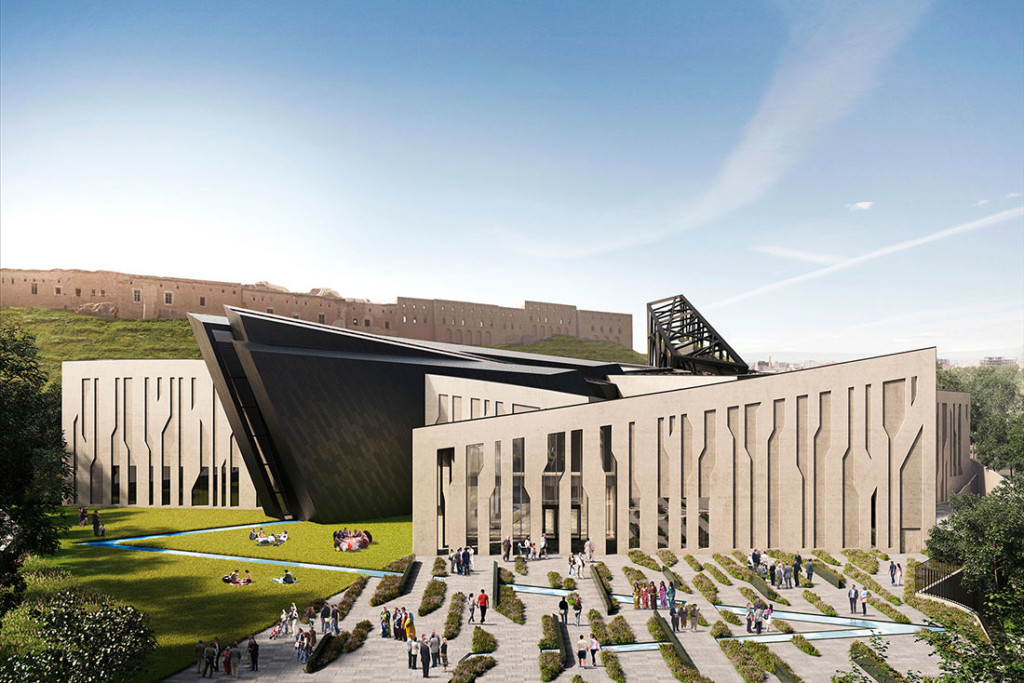 The museum will be key to sharing Kurdistan's customs and history with the world and inspire open dialogue for future generations in Kurdistan. It will also support the preservation of the Kurdish national heritage in the region.