Established in 2014, the American University of Kurdistan (AUK) seeks to foster respect for learning, knowledge and genuine academic achievement.
Located in the heart of Duhok, AUK aims to become a leading center of academic excellence and research. The main building, which has a total floor area of approximately 30,000 square meter, can accommodate 3,000 students.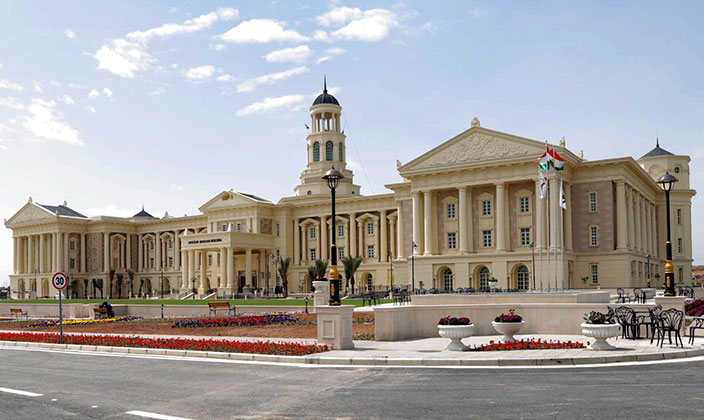 The University aims to mold the next generation of leaders through challenging courses, up- to-date methodology and qualified, experienced faculty members. AUK is an academic institution built on excellence.
We are not just going to graduate students. We are going to graduate the future leaders of the Kurdistan Region of Iraq and the future leaders of the MENA region.

President of the American University of Kurdistan
The AUK aims to promote a spirit of inquiry by creating a multi-cultural, intergenerational, and highly accessible institution that values and nurtures an innovative, reflective and experiential approach to educational excellence. The AUK has already begun to develop a strong international presence by building relationships with a wide range of colleges and universities. This will allow AUK to strengthen its research-based curriculum and, as a direct result, the critical-thinking skills of its students.
---